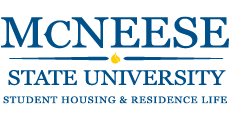 Testimonials

Blair B.- RISE Student Housing Resident, College Athlete and Future Athletic Trainer

Playing football on a scholarship, I have to maintain good grades. That means I need a home where I can concentrate on my studies. With my own private bedroom, I've been able to maintain my focus on school…and that makes my parents proud. But on the flip side of things, whenever I want to interact with others, I just go to the clubhouse and rent movies and games (for free!) and enjoy my down time. The relationships I've built with the other students and the staff here, along with the amenities and atmosphere are my favorite aspects of living on my own. My college experience is definitely simplified. I'm always just a few steps from everything campus has to offer and I've acquired an enhanced sense of responsibility in life and also academically.

Javoris H. - RISE Student Housing Resident, Sports Medicine Therapist

My major in school is fitness and sports medicine, so it's no surprise I'm an active guy. I needed a tight knit community that would support my academic objectives and also encourage my hobbies - baseball, basketball, eating and hanging with friends. Living on my own I've found it all. I've gotten to know so many new people – some of whom now feel like family! A genuinely caring staff takes it one step further. They do their best to provide residents with activities and information to keep everyone involved and informed. I know my Mom really appreciates that. College is shaping up to be a great learning experience on many different levels. I love my studies but my lifestyle also teaches me by preparing me to be independent, to take care of bills on time and to really just survive as a young adult.